Where do 1,000 marketers, ad partners, agencies, and CMOs come together for two days of insightful ideas and memorable moments? Two words: Postback 2017. Hosted by TUNE in Seattle, Washington on July 20th and 21st, Postback is the ultimate mobile marketing event of the summer. AdColony couldn't be more excited to be an official donor for IGNITE (Inspiring Girls Now in Technology Evolution), which has partnered with TUNE for this awesome event.
Keynote speakers Malcolm Gladwell and Ray Kurzweil will kick off the discussions, and companies including Uber, The Walt Disney Studios, Postmates, Under Armour, and Google will contribute their insight in sessions to follow. From fighting fraud and diversifying your media mix, to understanding your return on ad spend and optimizing customer experience, Postback will be sure to deliver an impressive amount of information to all who attend. Let's not forget the networking opportunities, entertainment, and surprise guests. What more could you ask for?
Here's some event highlights we're looking forward to:
CMO Connect — July 20, 3pm
Michelle Broderick of Simple and Kieran Hannon of Belkin share their insights on where mobile lives within their organization, how they foster mobile talent and expertise among their staff, integrate and embrace new and changing tech platforms, optimize their media spend, and ultimately build deeper relationships with their connected consumers.
Signals of Success From Fortune 100 Winners — July 20, 4pm
Join Andre Fonseca, Vice President of Digital Marketing at The Walt Disney Studios, and Brian Kim, Vice President of Media at Dollar Shave Club, as they talk about how they connect with people on a one-on-one scale via mobile.
Delivering the Best Experience with Marketing, Fully Connected with Advertising — July 21, 12:30pm
Brands including Laird + Partners, Twitter, and Domino Media Group talk about connecting marketing with advertising, connecting every marketing event from attribution to engagement, and delivering the best customer experience.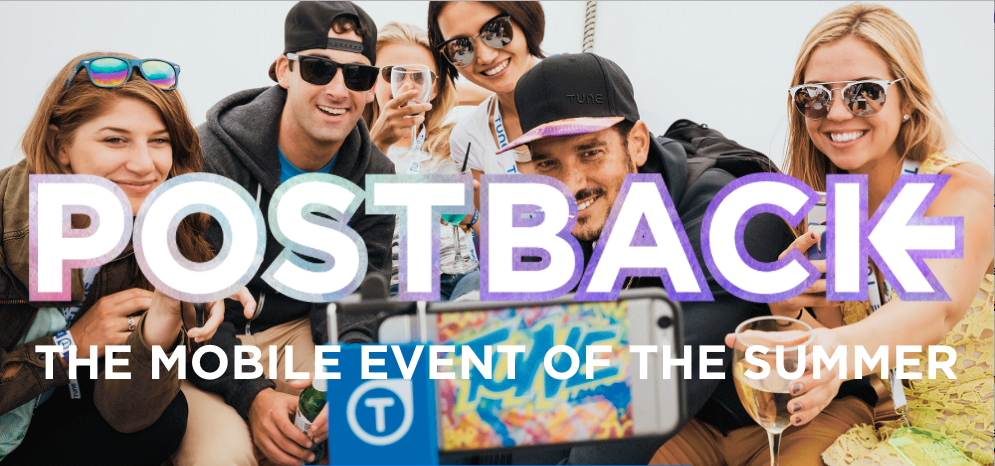 Supporting IGNITE
IGNITE stands for Inspiring Girls Now in Technology Evolution. It is a nonprofit and award-winning State and National Best Practice program that introduces girls in grades 6-12 to technology and engineering careers.
Through IGNITE Panel Presentations, field trips to local companies and colleges, programming and robotics workshops, job shadows, and more, girls in this program get the education and support they need to pursue careers in the STEM fields.
AdColony is proud to support an organization like this, which strives to increase underrepresented professional women in the STEM workforce. As a corporate sponsor, AdColony helps inspire action towards achieving a successful STEM career.
About Postback
Postback is an annual event held in Seattle that brings together marketers, CMOs, agency leaders, and advertising partners from all over the world. Two days of insightful ideas and panel discussions, creating buzz about the mobile space and forging powerful partnerships. This is an event you won't want to miss.
About TUNE
TUNE is different. They believe in marketing technology that is open and unbiased, allowing industry leaders to easily do business together and drive the best possible results. They bring together experts in mobile marketing by building innovative solutions, teaching the industry, and connecting marketers with the best partners.
Join the Conversation
Tell us what you're looking forward to most at Postback by tweeting your thoughts to @AdColony. For the latest AdColony mobile news and updates, follow @AdColony on Twitter, like us on Facebook, or connect on Linkedin.